Whenever you have any need for assistance with your garage door and gate service, give Garage Door Repair Duarte a call. We offer the best rates to go with the best service you can find. We specialize in gate services, as well as garage door installation and repair.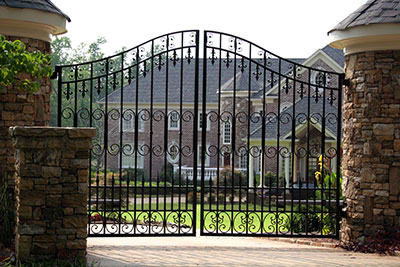 We understand garage doors and gates like no other. We have been working hard at this job, serving the community's needs. In return, the city itself knows us by name, as one of the most trusted gate and garage door service provider in the area. Our gate services include installation of the gate and remote gate devices. We provide wired and wireless services to go with your gate. We also provide kits for do-it-yourselfers. The range of items for gate service is wide and varied. We can also install intercom, radio and closed circuit camera to monitor your gate for visitors.
Unparalleled Customer Experience with Gate Services and Repair
Our experience bears the quality of our work. We do not need to say that we are the best, or that we have unparalleled service. Instead, we let our satisfied customers tell their story about our exceptional service. In the end, that is what our company is all about: service which we guarantee to be the best in the business. We care for our customers and we give our best for every client call, no matter what time of the day or night. Without any qualifications, our customer experience is the top in the business.
When a gate or garage door jams, or does not work, the owner is usually in a panic. Either he cannot get in through the garage door or he cannot get his car out. Either way, this is not just a nuisance, but also an emergency. Nobody would want to waste a day with a damaged garage door, or even a gate. We find out what we can do and fix it with no hassles to the customer.
Reliable and Durable Repair
It is acknowledged that the garage door is the single heaviest moving object in any house. In most cases, the gate is even heavier than a garage door. Both of these are so heavy that if they do not roll up or swing open they would be hard to open. The garage door assembly is not just a complex piece of engineering, it is also very dangerous to repair. It takes a lot of experience with garage door repairs before a technician can confidently replace garage door parts like cables and springs.
Gate Service Maintenance
We not only install and repair gates, but can also do a checkup of your gates as well. Gates are designed to last a long time. A typical gate lasts almost as long as the house. Making sure that happens is part of our job. A properly maintained gate will ensure that it stays in service for decades. Garage Door Repair in Duarte provides reliable service to make your gate service work without any problems and worry-free.
At any time that you have need of our services for gate service installation or repair, please give us a call, and we would gladly take a look at your needs and help you as quickly as possible.